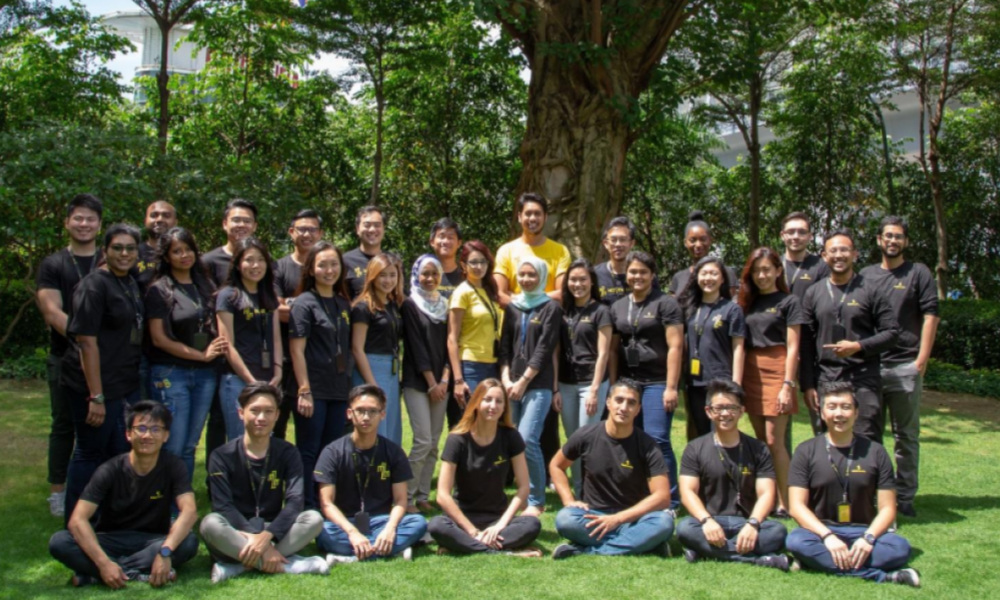 FinTech startup MoneyMatch [www.transfer.moneymatch.co] has announced today that they have successfully conducted the first ever live cross border transaction out from Malaysia on the blockchain. MoneyMatch is approved by Bank Negara Malaysia under BNM's FinTech Sandbox [www.myfteg.com/approved-participants-in sandbox] and was the first to launch a fully electronic know-your-customer (eKYC) user onboarding process through their mobile app. To date, MoneyMatch remains as the only live operating FinTech with eKYC functionality in Malaysia to which once users are onboarded successfully online, user can proceed to transfer money overseas at significantly cheaper rates and faster disbursement times.
For this cross border transaction via the blockchain, MoneyMatch worked together with Ripple in San Francisco [https://ripple.com] and over the past several months, have been working closely with the Ripple engineering team to be fully integrated into the RippleNet xVia platform via an application programming interface. For this first ever international payment via the blockchain, MoneyMatch helped a retail user convert MYR to EUR at a significantly lower cost than a bank's traditional telegraphic transfer and was able to successfully process the transaction within just several hours via the blockchain compared to the traditional SWIFT network used by the banks which would take a minimum of two days and often times longer. This first live blockchain international  transaction went from Malaysia to Spain. After this first transaction, MoneyMatch has also conducted live cross border payments on the blockchain out to Germany, Latvia and Ireland.
With this first successful blockchain cross border transaction to Europe, MoneyMatch will now be able to sustainably offer the best pricing and fastest speeds for international payments out to Europe and MoneyMatch will continue working with multiple other regulated partners in overseas jurisdictions who are also on the Ripple blockchain such as India, Thailand, USA and other such jurisdictions. MoneyMatch has also successfully signed on a partnership with the Stellar blockchain as well and will be integrating with Stellar partners in the future as well as MoneyMatch evolves into a multi-blockchain enabled cross border FinTech platform.
MoneyMatch first began operations back in October 2017 and to date has transacted over MYR 220 million with over ten thousand registered users and SME customers taking full advantage of MoneyMatch's cheaper pricing and faster disbursement speeds compared to bank's traditional telegraphic transfer. MoneyMatch has also grown from just the original three co-founders to a team of 28 full time staff in just a 18 months time providing job opportunities to young Malaysians looking to enter the nascent FinTech industry.
"We're really proud to make this announcement today as we show clear evidence that a FinTech startup made wholly in Malaysia by young Malaysians is capable of integrating into the Ripple blockchain and performing a live legitimate international money transfer from Malaysia to Europe bringing blockchain innovation to the traditional Malaysian financial services industry." said Adrian Yap, the CEO of MoneyMatch.