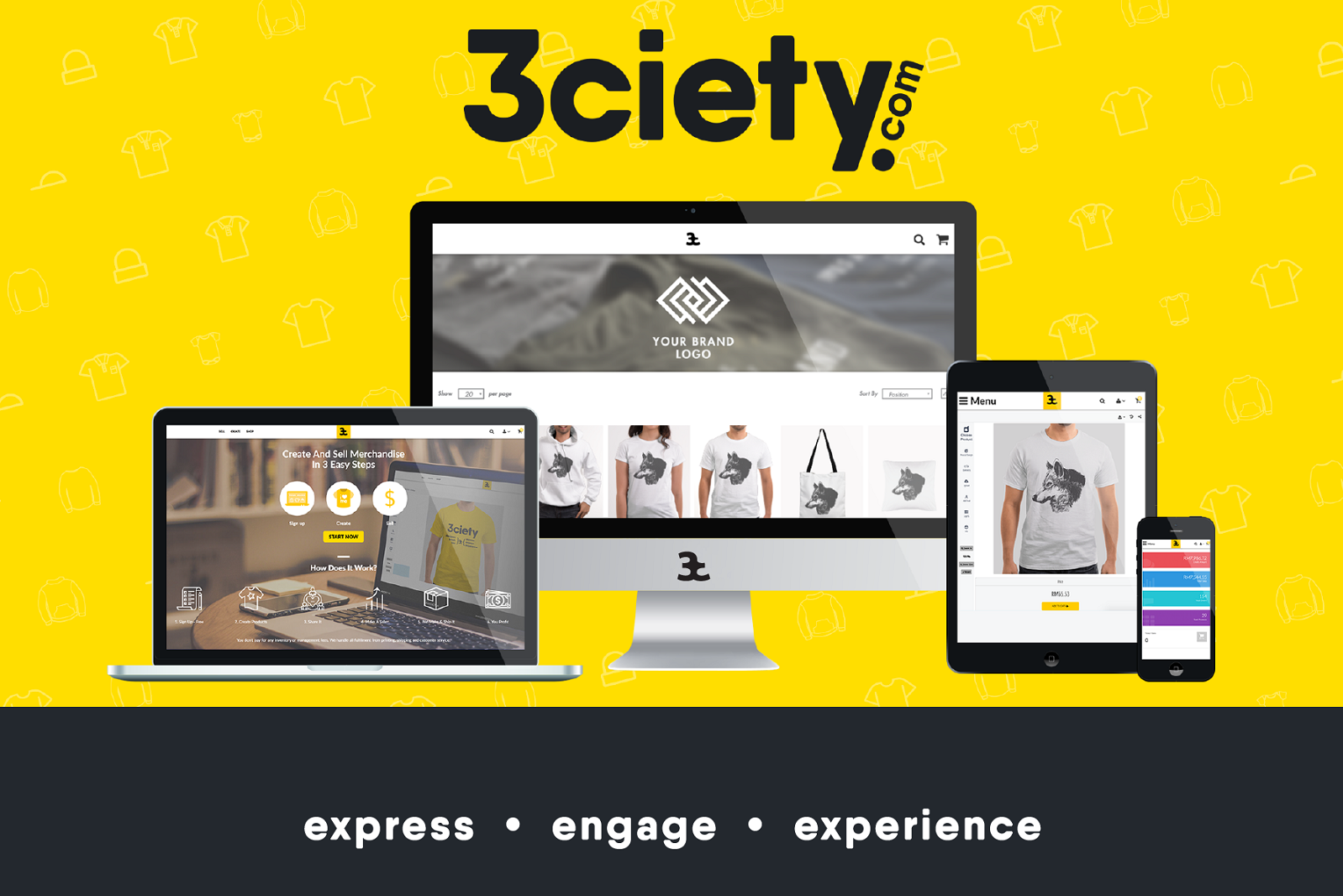 MALAYSIAN e-commerce startup Threeciety Sdn Bhd or 3ciety (formerly known as 'Threes & Tees'), has launched its 3ciety e-marketplace at 3ciety.com.
Selling merchandise online is big business, the company says in a statement, adding that just in the last decade, fashion e-commerce stores and marketplaces have bloomed in Malaysia and across Southeast Asia.
"However, high upfront costs, insufficient management resources, the risk of unsold inventory and the fear of failing have discouraged many from taking the leap to start their own merchandise lines.
3ciety, which has a track record of working with brands like Astro on their 2016 blockbuster 'Ola Bola' to help them market and sell their merchandise online, is now opening up its on-demand platform to enable anyone to create and sell their custom-designed merchandise online," the company says, adding that there is no paywall of upfront or recurring fees.
According to 3ciety's chief executive officer and founder Ija Mohan, the entire process is easy and completely automated.
"3ciety offers sellers an array of customisable products which they can upload their designs onto or they can leverage our free and easy-to-use designer tool to create their own designs from fonts and clipart," he says.
"Each product has a minimum selling price, or base price, which the seller can mark up as they wish. Anytime a customer buys a seller's product, 3ciety manages the entire fulfilment process, from order processing and manufacturing, to delivery and customer service."
"We then deposit the profits into the seller's account," he adds.
Ija believes the platform will help non-designers and organisations as well.
"Content sells, whether it's a great design on a t-shirt or a simple trending hashtag on a tote-bag," he says.
"With our online designer tools, anyone can create products online without relying on complex and expensive design software.
"Groups, clubs, societies and others can use the platform to sell to their community without worrying about budgets, order quantity, product sizing, delivery or fulfilment.
"3ciety can also be used as an avenue to raise funds," he adds.
The 3ciety platform is web and mobile-responsive. Additionally, the company plans to roll out a mobile app later this year that will focus on empowering and driving community engagement between sellers and consumers.
Having raised a seed round from Cradle Seed Ventures in 2016, the 3ciety team aims to raise their Series A round next in line with their regional push.