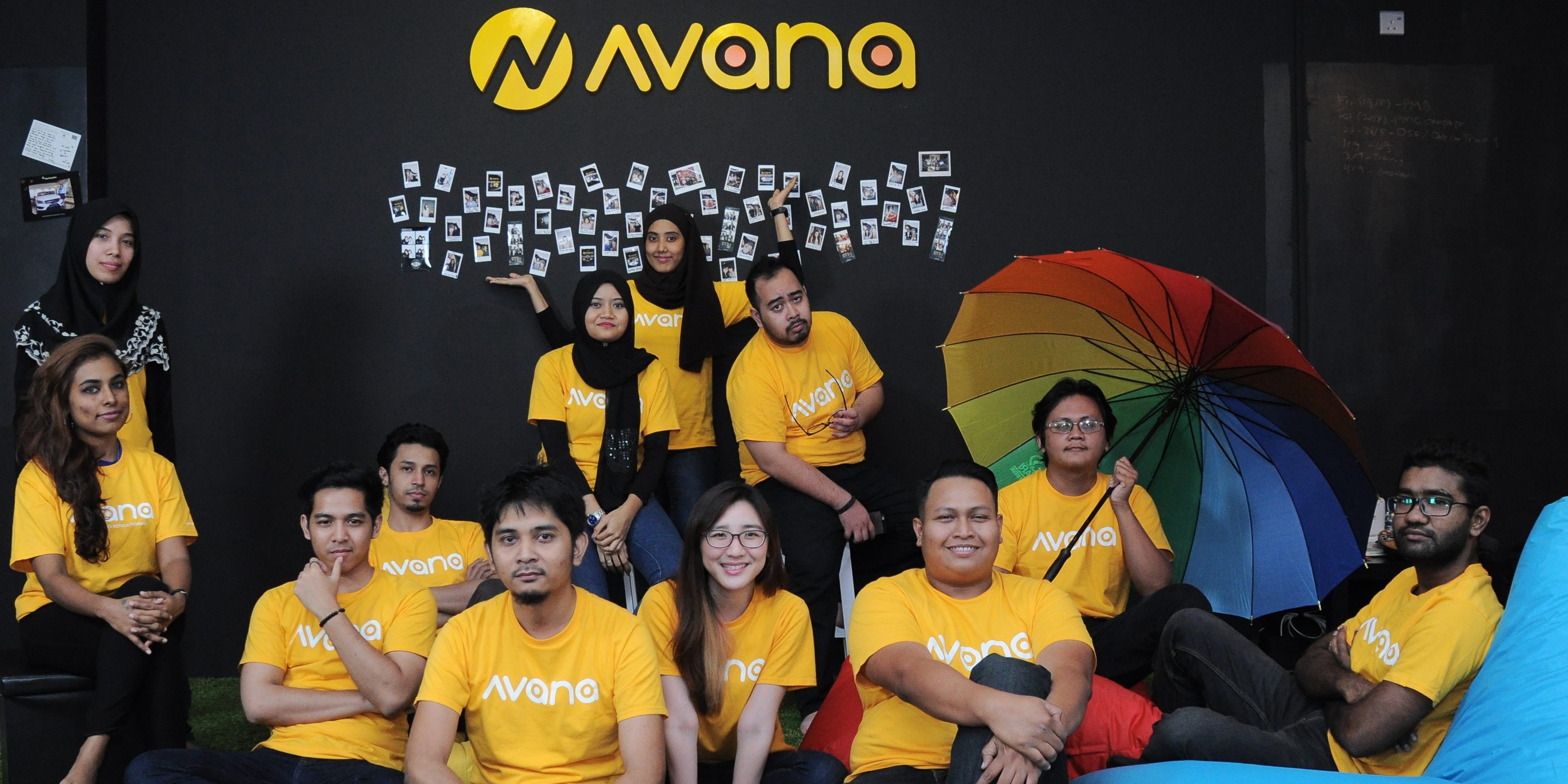 Luqman Adris, a technician with coding knowledge dabbled in building social media applications and e-commerce solutions for corporate clients. So naturally, he was approached by a few people for advice on how to make use of this new solution for entrepreneurs to sell their services better.
"I had many people who came to me and asked me to build them an e-commerce solution for them to manage their orders and daily operational processes. The problem was they had a very small budget and it was hard to accommodate their requests, but I really wanted to help them," he shared.
He then went on to meet his co-founder who happened to manage her own community of online sellers and shoppers. Together they found that these group of sellers are in need of a simple-to-use yet budget-friendly solution for their online business.
So they decided to do something about it and first built a Facebook commerce solution that caters to this specific market, as most of them were already using the site as a promotional platform.
Managing For Micro Merchants Made Easy
AVANA is a social commerce platform that transforms social media sites from a promotional platform to a transactional platform by putting e-commerce into your social media channels. The team wanted to create an avenue where people would be able to sell to their fans and followers on their Facebook page just by starting an AVANA Facebook store and can be done in just a few simple clicks.
At their official launch back in September last year, they were first known as Square.my but due to their plans of going global and building an international brand with a world class team, they decided in July to switch their name to AVANA so that they wouldn't be known as just a Malaysian brand.
"We decided that the name AVANA is more suitable for this. It was not an easy decision since our merchants and a lot of people already knew us as Square.my but it was something that was better done earlier than later," said Luqman to Vulcan Post.
The team began with a core of 5 people and they have managed to stick together through thick and thin as they bootstrap their way to sustain the company to where it is today. To date, their team has now expanded to 13 members, all with the same vision of empowering micro merchants of Malaysia and globally.
"I'm glad that we managed to assemble a great team of talented individuals that shares the same passion in innovating for this industry and are super dedicated in solving difficult problems that we face daily," said Luqman about the biggest accomplishment he's achieved from his venture.
The Workings Of AVANA

Currently, AVANA offers sellers the option of three packages that can be chosen according to their needs and expenses: free, beginner and business where the price ranges from a RM399 to RM699 subscription a year. Each package is catered to offer a set of services to help micro merchants expand their business through their social media platform effortlessly.
Examples of what they offer include collecting payment and integrating a catalogue for products right on the Facebook page, so customers would be able to make purchases on the platform itself instead of being directed to external sites.
You're also able to track number of orders, recent orders and so on and so forth, with reports that are auto-generated to help you to track your sales.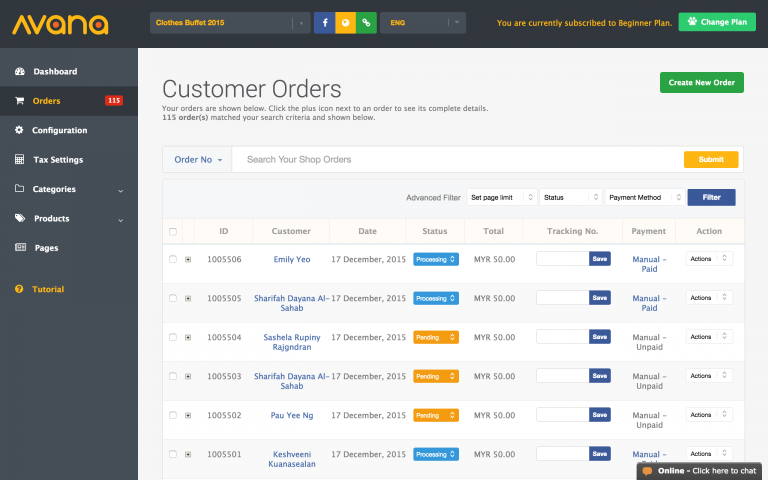 Active users have given feedback about how they enjoyed the layout and the entire user-friendliness of the system, which attracted them to try out AVANA in the first place.
"For merchants, AVANA converts social media sites to become not just a promotional platform but a transactional one as well. We also cut down the sales cycle and automate sales processes that are already happening on social media channels," said Luqman.
"Our main goal is to make the lives of every merchant out there easier with the integration of our feature on their already existing page for their brand."
Growing As An E-Commerce Service
After raising their first round of funding, they managed to gain thousands of merchants on board with an average of a 400% month-on-month growth rate of app installations. Luqman still believes they have the potential to reach further and gain improvement on that.
"We have full conviction that social media is going to be the main discovery channels for online shopping, and will be the only discovery channel going forward. We are laser-focused in implementing and preparing for that."
The next step they're taking after managing to help out Facebook e-commerce sellers is with the next platform that seems to be on trend now with online business management.
"Selling and taking orders from Instagram has been a serious pain for a lot of local merchants, we are excited to be innovating in this area to help merchants automate their sales process within this social platform," said Luqman.
Luqman shared on his hopes of seeing AVANA become synonymous with social commerce not just locally but globally as well, and at the same having a positive impact in uplifting the socio-economic status for micro and small merchants.