Replaces Aziz Hussein who held post for two years
Past roles at Mavcap, Usaha Tegas, Khazanah, Maybank Investment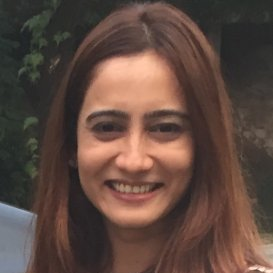 CRADLE Seed Ventures (CSV) today announced the appointment of Dzuleira Abu Bakar as its new Chief Executive Officer (CEO) with effect from 15 August 2016.
Dzuleira replaces Aziz Hussein, whose service to CSV ends after two years as CEO.
Dzuleira brings with her over 12 years of experience across wide range of industries and expertise in venture capital and private equity investment, corporate finance, legal, deal structuring and stakeholder management.
Prior to coming on board CSV, she was the vice president of Investment at the Malaysia Venture Capital Management Berhad (MAVCAP), where she was responsible in identifying and investing in high growth tech/digital companies as well as managed the strategic partnerships, corporate relations and stakeholder management.
Dzuleira also played an important role in her previous companies such as Usaha Tegas Management where she oversaw the group's fund on funds and private equity business, Maybank Investment Bank in the Equity Capital Market's department as well as in Khazanah Nasional, where she was part of the pioneering team that helped shape the Khazanah Nasional Bhd (KNB) Foundation and Yayasan Hasanah.
At the start of her career she managed the legal department and assisted with business development of Astronautic Technology (M) Sdn Bhd (ATSB), government backed entity in satellite technology, responsible in launching of Malaysia's very own remote sensing satellite, RazakSAT.
Dzuleira holds a Masters Degree in Management from Universiti Malaya (UM) and a Bachelors Degree in Law from Universiti Teknologi Mara (UiTM).
Dzuleira will assume responsibility for driving CSV's early stage venture fund as well as overall organisational operations and strategy.